From 2013 to the present, the members of enrolled patients in Michigan's Medical Marijuana Program catapulted to a 53.83% increase. Compared to the records then, there is now an additional 63,999 patients in the program. While the caregivers participating in the program increased by 27% over that same period.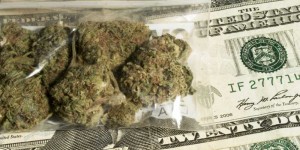 For three years in a row, the medical marijuana program of michigan has been going steady and is providing a good revenue to the state. Reports for the year 2015, released on January 4, 2016, show how the state already got back its cost from establishing the Michigan's Medical Marijuana Program (MMMP). The MMMP collected $7,091,550 from all its different levels of clientele while only spending $3,872,590 during the Fiscal Year 2015.
Michigan Department of Licensing and Regulatory Affairs released the most recent statistics on the state's MMP. The final numbers released were 182,091 currently enrolled patients and 34,269 participating and registered caregivers. It has also been reported that doctors have a steady 1400-1500 per year in average of certifying patients to use medical marijuana.
The counties with greatest number of patients in Michigan are as follows:
Wayne (25,9490)
Oakland (18, 656)
Macomb (15,012)
Genesee (12,647)