Alan Witt, 27, was arrested on marijuana charges, arraigned and faces court appearances while working at Gaylord Provisions, a marijuana dispensary. He does not comprehend why he was arrested or what he did wrong. When Michigan State Police troopers arrested him, Witt was only told there was a warrant out for his arrest and even the troopers did not know why the warrant was issued or who was responsible for issuing it.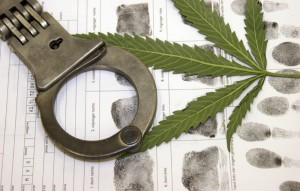 At the Otsego County Jail, it took 45 minutes to find the warrant, and the charges were not known until the following morning, during which time he was detained.
Witt is currently facing charges with two felony counts of delivering and manufacturing of marijuana, and one count of maintaining a drug house. His attorney, Joshua M. Covert, said there are no charges resulting from the search of Witt's home but all are from the dispensary where he works.
Witt remains baffled as to what he did wrong as he believed he was helping people and trying to save lives. In a preliminary examination held last July 23 before Judge Patricia A. Morse, the court offered to drop the two felony counts if he pleaded guilty to the maintaining a drug house misdemeanor.
Witt and his attorney opted to waive the preliminary examination sending the case to 46th Circuit Court. He plans to take his case to a jury trial where he believes he will be able to show his side of the story and that he, and the other medical marijuana dispensary employees now facing charges, are innocent.
There are at least six dispensary employees who have been arraigned on marijuana charges, with more individuals awaiting arraignment. Covert has been representing marijuana patients all over the state because he thinks that the medical marijuana act is trampled upon and people are not given their full rights.
With their common conviction to better protect medical marijuana dispensaries and their employees, Witt and several others are aspiring to put up a proposed ordinance on the November ballot. Dubbed as the "Coalition for a Safer Gaylord" ordinance, the measure aims to protect medical marijuana dispensaries as long as the center adheres to medical marijuana law and appropriate ordinances.
The group had been circulating petitions around Gaylord and they have already collected around 205 of the 314 signatures required for the issue to be included in the ballot. Witt said that the raids turned innocent and working people into criminals and these same people have taken all their energy and turned from reactive to proactive.