Last Feb 24, Senator Coleman Young II submitted Senate Bill 813 that would constitute the "Nonmedical Marihuana Code" in the Michigan Senate. This supports marijuana legalization with allowable possession of one (1) ounce and five (5) flowering plants per adult, an unlimited amount of marijuana produced from the plants with the provision that it is kept where it is being grown and five (5) grams of Hashish for resident patients and one (1) gram of Hashish for out-of-state visitors plus an allowable one-half an ounce of flower.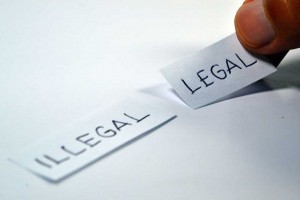 It allows for the transfer of up to one (1) ounce and six (6) immature plants between marijuana lounges as long as no money is exchanged. The Bill also includes a fine and a probable license suspension for those who are caught smoking and driving. Growing sites would also be kept in a secured area and any extraction methods that are not water- and glycerine-based, could only be legally performed by a licensed marijuana product manufacturer, and any violation of that would be a three-year felony.
The following are the taxes included in Senator Young II's proposed bill:
$50 – per ounce on marijuana flowers
$25 – per immature marijuana plant
$15 – per ounce on all other marijuana
Sen. Young II amend to decriminalize possession of marijuana or marijuana products but leaves the act of obtaining or making them still illegal. Both the Resolution and the Bill have been advanced to the Senate Judiciary Committee.