To complement an ongoing push to allow and regulate medical marijuana dispensaries, House Bill 4827 was filed at the Michigan State House whereby medical marijuana sold through licensed dispensaries would be tracked from "seed to sale". The proposed bill will require the state to establish or contract a marijuana tracking system.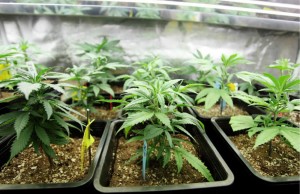 The dispensary bill will cover larger-scale marijuana growers, processors, transporters, "provisioning centers" and product safety testing facilities. Under the proposed system, marijuana transfers to dispensaries shall be subject to an 8% tax.
The tracking bill is the latest framework in the budding medical marijuana dispensary plan, which may also provide a template in the event that a recreational legalization proposal makes the ballot in 2016.
Colorado-based MJ Freeway, a tracking software company commented that cannabis is unique and it requires a very unique inventory tracking in order to maintain a clear chain of custody and prevent diversion. It added that tracking medical marijuana ensures that strains are properly identified and can improve patient and product safety. MJ Freeway is among a growing number of companies offering inventory tracking software and could eventually bid for the state contract.
State Rep. Jeff Irwin, D-Ann Arbor, is concerned about the costs of the software contract. If these costs will ultimately be passed onto consumers, it may discourage purchase through the legal channels. He fears that in trying to grasp so tightly for control, everything will squeeze through our system and shall only serve the interest of the black market for cannabis.
Washington State contracted Biotrack THC for tracking and the company reportedly submitted a bid of $782,000 for its software and $296,000 for annual maintenance and support.
Medical marijuana advocates raised other concerns and some consider the proposal excessive since the state does not need to know whether growers are producing sativa or indica, or exactly how many clones were produced. A registered compassion club cited it uses the MJ Freeway software but does not believe it should be mandated by the state.
The House Judiciary Committee did not vote on the medical marijuana dispensary or tracking bills and it is expected that discussion shall continue at a later date.