What started as a seemingly normal campaign finance bill soon turned into a last-minute bill that prohibits local officials from educating and talking to the public about any campaigns appearing on the ballot 2 months prior to election, by using public funds or resources. The 25-page campaign finance bill grew to a 53-page bill with a totally different agenda and a noticeable absence of any public hearing concerning the changes and the parties directly affected.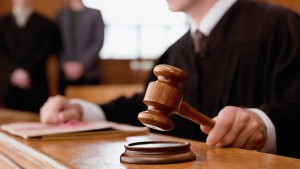 If proven to be true, this could mean chaos between the Michigan legislature's, with angry members of different campaigns that would be greatly affected by this new bill, SB 0571. Not only are there many angered campaign managers, volunteers and supporters out there, but don't forget the Democrats who have accused the "enemies" across the aisle of not allowing them to read and understand the changes before calling for a vote.
Christian Hackbath, of the Michigan Municipal League, stated that this will prevent government officials from being able to discuss the issues affecting the people of Michigan, specifically those that would appear on the ballot, and even at City Council sessions, where such matters should be discussed. According to him, this will also be blocking access to unbiased, objective communication on the local issues.
According to Dana Gill, director of governmental affairs for the Michigan Association of Counties, the bill doesn't allow government officials and citizens to have a dialogue two months before the election, and serves no compelling public interest.
It is unknown at this stage if Police Chiefs and Sheriffs would apply to the gag order and be prevented from discussing any marijuana related ballot proposals. All these last-minute changes, votes without debate, and far-reaching ramifications that enable the empowered are all things that those in the marijuana rights community complain about. When the voice of the government is silenced, the rich are allowed to get their message out via expensive media advertising, and the course of elections is then altered.