The Michigan Medical Marijuana Review Panel recently approved the inclusion of Autism in the list of conditions that can be legally prescribed by doctors for medical marijuana. It was an unexpected but hopeful surprise for parents of autistic kids who were doubtful that the petition would pass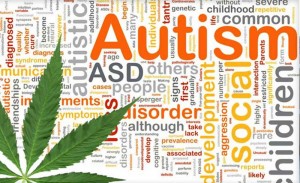 the review panel.
The panel met in July but deferred the vote when the panel was unable to secure the copies of evidence that marijuana can be an effective treatment for some symptoms of autism. Supporters declared that marijuana oil can be extracted and benefit the affected children by helping control extreme physical behavior which is often times seen with autism. Supporters for medical marijuana say kids with autism get the benefits of marijuana without the high.
The latest comprehensive petition to include autism in the lists of conditions for medical marijuana was submitted by Lisa Smith who cited that cannabis oil helped her 6-year-old child display less aggressive behavior and better sleeping and eating patterns. Though the petition was originally denied by the Licensing and Regulatory Affairs, the child has been provided medical marijuana because he also suffers from epilepsy, which is covered under the Michigan law.
The concerned parents are passionate and hopeful that the decision of the panel represents an improvement in their quality of life and that the benefits of marijuana is worth the risk to the developing brain in cases of severe autism.